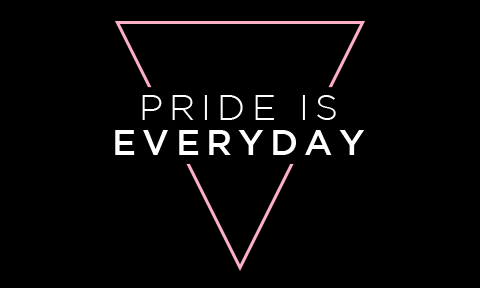 We believe Pride is every single day. It's in our veins.

We've always believed there is no one type of beauty and that celebration continues. We're committing to elevating the voices within the LGBTQ+ community, their inspiring experiences, some awkward moments and how they've come to express themselves.

Completely unscripted, these LGBTQ+ creators have produced content around topics and themes they want to discuss this Pride month.


ILLAMASQUA BEAUTY PRIDE SERIES
As we head into Pride month, we're delving further into those from the LGBTQ+ community, whose representation of self goes beyond the classical perceived ideas of beauty and each of whom have their own unique story to tell.
BEAUTY AND YOURS: A FILM SERIES BY ILLAMASQUA (2021)
We gave six members of the LGBTQ+ community full creative freedom and an open brief to discuss what beauty and empowerment means to them. From poetry to vogueing and football, self expression can take on many forms and we find beauty in all of them.