What says summer more than face bronzer and a natural looking lip tint? That's why we can't wait to share our summer collection with you. With new face bronzers and hydrating lip tint balms, we're inviting you into our world of professional color mixing.  
Color mixology meets artistry this summer with our latest launch. Blurring the lines between beauty and innovation, our new color-correcting bronzers and dual-toned lip tints inspire creativity to customize your look.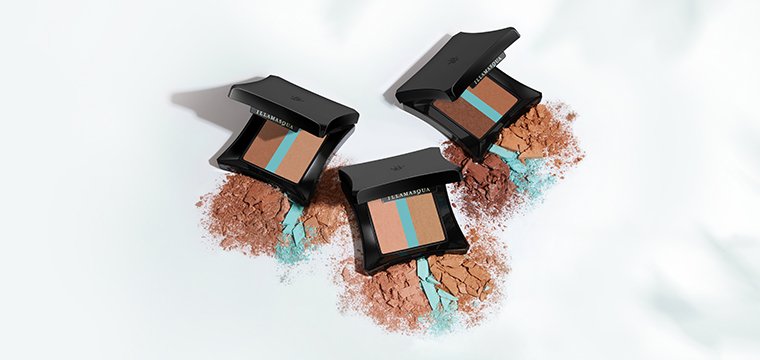 Get a sun-kissed glow thanks to our velvet-finish bronzers with color correcting pigments to even skin tone. A unique innovation for our face bronzer category, our bronzing powder contains both cool and warm shades divided by an ultra-cool color correcting strip. Each bronzer shade can be used individually or easily blended together using our Bronzer Brush to create a bronzed, healthy-looking complexion. If you're seeking a seasonal glow, use the warm bronzer powder in summer months and the cooler-toned shade in winter.  
This unique face bronzer allows you to enhance certain areas of the face, adding multi-tone depth to your complexion.